Part two of a multi-part series looking at the rankings for Yahoo and ESPN and finding players that are overvalued and will cost you more than they should, or players that are undervalued and you can get for a steal. Part one looked at rankings for rounds 1-5, this one will cover six until the end. Lots of rankings have adjusted here or there since last week, but not by much. The only major changes that shift my opinions are Mike Davis moving down six spots to 54, as that seems more worth it. Without further ado though, let's get started with the rest of the Yahoo Rankings.
Latest Yahoo Rankings (as of June 15th), assuming half-point PPR and 12 team league.
(Data taken from FantasyPros.com, also using half-point PPR this time.)
Round Six Rankings
Odell Beckham Jr, 67th overall. Verdict: Too Low
Odell Beckham Jr. has a chance to be a league winner if drafted this late, and he's fairly low risk depending on what you think about his injury. He's lost the better part of two seasons with bad injuries, once a fractured ankle and the latest a torn ACL. The ankle doesn't concern me. The ACL does somewhat, but with the advances in medical science ACLs aren't anywhere near as scary as they used to be.
Your sixth pick could be a bench guy or a flex. Bench is no risk, while OBJ will almost certainly return flex value if he stays healthy. The one season he had with the Browns, with a very subpar Baker Mayfield, he still got 1035 yards and four scores on 74 catches. That's essentially his floor and it's pretty good. His ceiling though, is massive, and there is a lot to like about him. Kevin Stefanski is one of the best offensive minds in the game and Baker Mayfield was much better in year three than year two. If that marriage continues to blossom, the whole offense will take a step up. OBJ is supremely talented and will be in a good offense. He has WR 1 potential for sure (pending health) and getting him in round six where there is little to no risk at all is a no-brainer.
Tee Higgins, 69th overall. Verdict: Too High
I like Higgins a lot actually, but 69th overall and being drafted over Tyler Boyd on the same offense is too much for me. I think Boyd is still the number one guy there, and even if he isn't and Higgins is, it's more of a 1a and 1b situation. With Joe Burrows, Boyd got 8.7 targets per game, versus Higgins 7.6. So right away you have fierce competition for targets. Then you have Ja'Marr Chase coming in, one of the most hyped rookie wide receivers in a long time, and Joe Mixon returning from whatever happened to him. Burrows' attempts are most likely going to go down and there are more mouths to feed.
That's not a recipe for success, and it will be hard for Higgins to give you reliable production on that offense. One area where Higgins could differentiate himself is in the end zone however, and on what is presumably a high-flying offense that is very valuable.
James Robinson, 72nd overall. Verdict: Too High
At round six (although this would basically be round seven, but still) you are still drafting starting players for the most part. A flex, or maybe the first guy on your bench. Robinson is a guy that's ceiling is: may get 40% of the touches on the Jacksonville Jaguars. Considering he needed every bit of his 289 touches to do his damage given his average efficiency, that's not good. Not only that, his floor is getting no touches at all, with Travis Etienne taking everything. Maybe Robinson gets the majority of the touches for the first 2-3 games, but are you really going to use your sixth pick on someone that will be usable three times? No, you aren't.
Round Seven Rankings
Tyler Higbee, 74th overall. Verdict: Too High
Higbee scored 106.2 points last year. A full 1/4th of those came in one game. Besides that, he had basically one other playable game which was in week 15. He was TE 18 last year playing 15 games. Why is he ranked this high? Even if you think he'll be a relevant tight end next year, he won't be worth a seventh rounder. Matthew Stafford utilized T.J. Hockenson a lot last year, but it's not like tight ends thrive with him historically. Unless you get a tight end that will really differentiate themselves like a George Kittle or Travis Kelce, you should be drafting your tight end third or second-to-last. Higbee is a third-to-last type.
JuJu Smith-Schuster, 78th overall. Verdict: Too Low
At least one of the Pittsburgh receivers will be a playable WR next year, and it's probably going to be Smith-Schuster or Diontae Johnson. Ben Roethlisberger is on the decline, but the Steelers will produce a fantasy relevant WR. That's just what they do. All three of them were WR 2s last year by the way, and JuJu was the highest at WR 18. Getting one of the best 24 WRs with your seventh round pick ain't too shabby at all.
Round Eight Rankings
Tom Brady, 90th overall. Verdict: Too Low
Tom Brady finished QB eight last year, and the entire team is basically returning from 2020. Not only that, but QB eight is selling Brady short. Once he mastered Bruce Arians notoriously hard-to-get-used-too system and playbook in the second half of the season, Brady was QB four on a points per game basis from weeks 10-17. He threw 20 touchdowns to five picks and averaged 317 yards per game. He'll also have a full year now with Antonio Brown. Drafting him as QB 10 is way too low for the guy that literally just won the Super Bowl.
Brandin Cooks, 93rd overall. Verdict: Too Low
While the Deshaun Watson thing is looming overhead, pick eight you can really start taking some risks and Cooks has one of the highest ceilings (and floors in a way) that you can get this late. If Watson somehow doesn't get suspended the whole season, Cooks can easily be a WR 1 for whatever games Watson plays, and his floor is basically a WR 2. Watson is good enough that this offense will have someone produce very well on it, and Cooks is now the top WR on the team with Will Fuller IV gone. In the four games that Cooks played without Fuller, he was WR 3 in points per game.
So, the question becomes, what does Cooks do without Watson? Cooks has been a WR 1 multiple times in his past on a few different teams. Of course, he had Brady and Drew Brees two of the three teams, but he also had a 1200 yard season with Jared Goff. Tyrod Taylor is not completely terrible, and someone on this team will have to catch the ball. Even without Watson then, Cooks has flex or maybe even WR 2 potential. An 8th round pick for that type of production no matter what, and possible top 12 WR production with Watson, is very appealing.
Round Nine Rankings
Tyler Boyd, 99th overall. Verdict: Too Low
By the ninth round, fantasy teams are starting to look for handcuffs, sleepers or streaming options at tight end or quarterback to fill out the starting spots if you don't have one yet. Tyler Boyd is worth more than that. He's gotten over 100 targets three years in a row, and Joe Burrow is a very good quarterback. He has the same problems as Tee Higgins of course, where there will be so many mouths to feed, but he also has similar upside if he ends up being the favorite target. 69 is too high to draft a Bengals receiver, but 99 is also too low. One guy will be fantasy relevant, two have a good chance and three is a possibility. Getting a fantasy relevant WR at 99 is a good deal, and Boyd has a great chance to be that.
Round 10-15 Rankings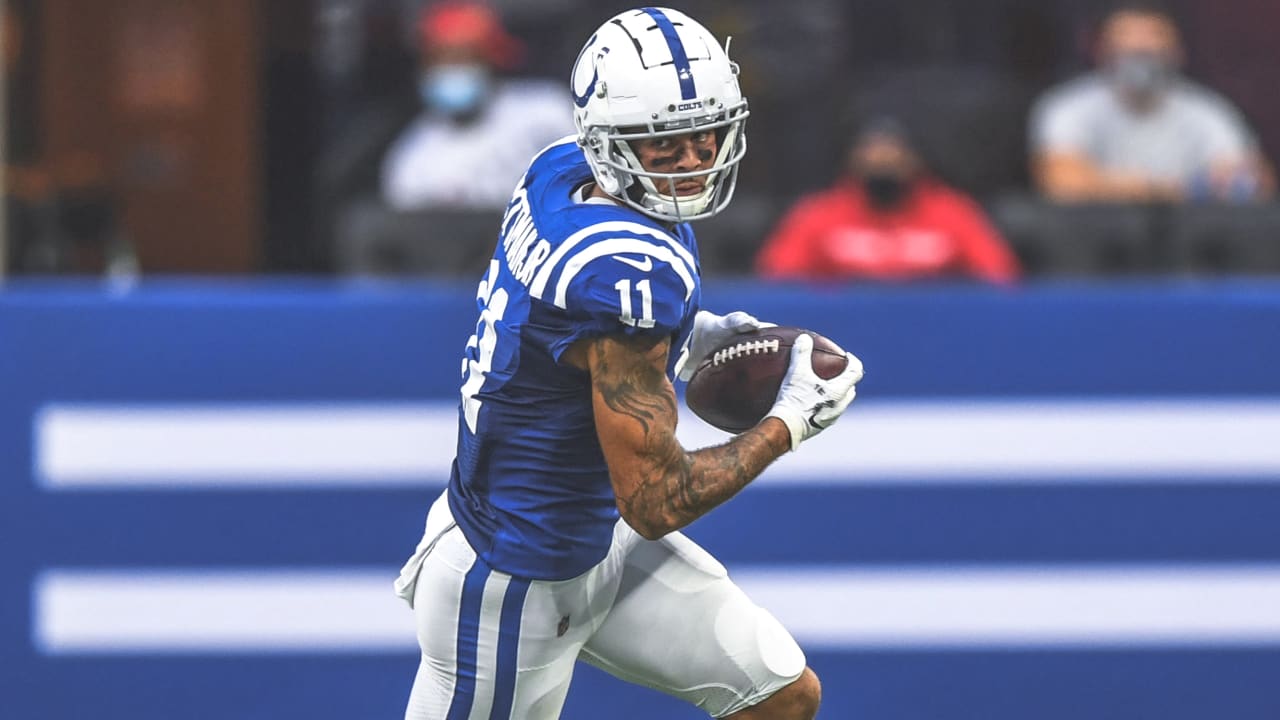 Michael Pittman Jr. 128 overall. Verdict: Too Low
If you don't think Carson Wentz is cooked, then someone on this Indianapolis Colts team is going to be fantasy relevant, and Pittman has the best chance. He's less one dimensional than Parris Campbell (and much less injury-prone), while T.Y. Hilton looked washed for almost the entirety of 2020. I wouldn't take Pittman much higher than this, but he's worth a look in round nine or ten rather than round 11.
Antonio Brown, 133rd overall. Verdict: Too Low
Once Brown began to play in week nine, he was WR 23 in points per game from then on. That rank does include a huge week 17 that probably didn't count for anything in actual fantasy and I often don't include week 17, but in terms of projecting future production it still matters. Tom Brady seems to really love Brown despite all his flaws, and the talent of one of the most dominant fantasy WRs ever is still in there. To put him WR 50 when he has pretty huge upside is disrespectful. He may have a lot of competition for targets, but he's still the Buccs third WR, and lots of other third WRs are being ranked ahead of him which is silly.
Henry Ruggs III, 156th overall. Verdict: Too Low
Ruggs provides a not insignificant amount of upside. He was bad last year, sure, but more often than not it takes a wide receiver a year or two to break out. Ruggs could do that and become the WR 1 on a not terrible Las Vegas Raiders team. That's worth more than a 13th/14th round pick, and he's got higher upside than a lot of the guys above him. For instance, there are almost no worlds where Mecole Hardman or T.Y Hilton finish in a fantasy relevant spot. Ruggs easily could.
J.D. McKissic, 158th overall. Verdict Too Low
It's really hard to be ranked too high as you get down in these parts, so it's not surprising everyone is "too low" at this point. Anyways, McKissic is basically the new James White, who spent years being drafted between rounds 8-12. With or without Antonio Gibson, McKissic is going to catch a truckload of balls (he had 8+ targets in half his games including a 14 and 15 target game last year) and that makes him a worthy flex play as a bye week filler or possibly better. Getting a skill position player you'll almost certainly play a decent amount in round 14 is fantastic.
Honorable Mentions
Russell Wilson (70) was QB 2 for the first half of the season before he collapsed in the second. He's got best-QB-in-fantasy type potential, and getting that in the 7th round is pretty nice. If you can sell him before his expiration date next year, even better.
I'm sure Aaron Rodgers (79) is only this low because of people wondering if he will play or not. Rodgers was QB 3 last year, so if you don't mind taking the risk that's a league winning play, and in round eight you can absorb a bust.
If Trevor Lawrence is as pro-ready as everyone says he is, D.J. Chark Jr (92) has a great chance to be fantasy relevant. There's a lot of numbers out there that suggest Chark was more of a victim of bad QB play then poor play of his own, so if the QB spot improves like it should, Chark should outperform his WR 34 draft status dramatically.
Jerry Jeudy (104) is probably rated fairly considering his QB is still Drew Lock at this moment in time, but I really love Jeudy and his skillset. I truly believe he has WR 1 talent, he just doesn't have the opportunity. If he gets that opportunity for whatever reason, watch out.
Finally, Daniel Jones (130) has a ton of weapons on his team and also provides some value with his legs. He definitely has all the opportunity to be a fantasy relevant QB or at least a good streaming option and round 13 QB 19 is selling that potential a bit short.